---
UNRAVELING WORKERS' LETTERS:
The Voices behind Nelly Don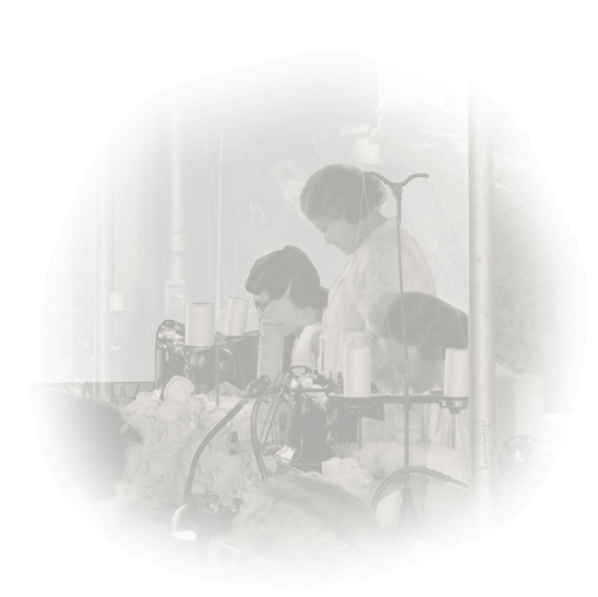 Among the many garment factories that thrived in Kansas City in the early 1900s, the Donnelly Garment Company (DGC) was unique. Nell Donnelly Reed founded the DGC in 1916 and focused on creating sensible yet stylish dresses for women of modest means. By the early 1930s, "Nelly Don" was the most widely sold dress label in the U.S., and the DGC's Kansas City factory turned out 500 dresses a day.
Along with her keen eye for practical fashion, Nell Donnelly Reed recognized the value of providing her employees—mostly white women—with clean, safe working conditions; above average wages; and employee benefits that included health insurance, pensions, and paid vacations. When the International Ladies Garment Workers' Union (ILGWU) tried to organize the DGC in the 1930s, the majority or workers spurned the international union's overtures. They authored over 700 letters in the summer and fall of 1937 to document their work lives and respond to the unionization efforts of the ILGWU.
These letters are archived in the James A. Reed Collection (K0443) at the State Historical Society of Missouri; this exhibit features a selection of the letters so that visitors can hear the voices of the workers behind the Nelly Don label.