About
About Barney Kessel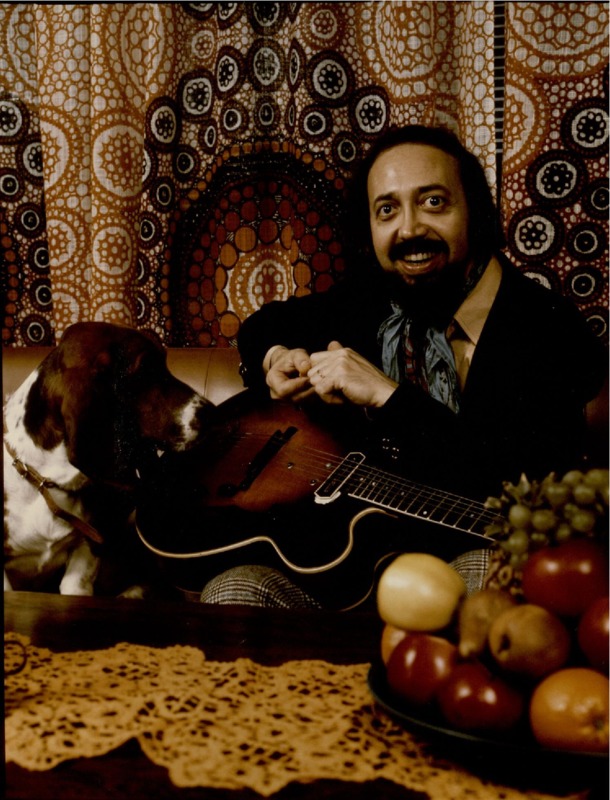 Barney Kessel (October 17, 1923–May 6, 2004) had a prolific, half-century-long career as a jazz guitarist, studio musician, cultural ambassador, and pedagogue. Born in Muskogee, Oklahoma, to two Russian Jewish immigrants (nés Kesselman), he picked up the guitar at age twelve and started playing professionally just two years later. When his band was playing in Oklahoma City, Kessel met with Charlie Christian, one of his greatest influences. The two jammed together for three days, which had a profound effect on the young Kessel and led to the development of his own distinctive style.
In 1942, Kessel moved to California and over the course of that decade he worked with a number of big bands led by the likes of Chico Marx, Ben Pollock, Hal McIntyre, Charlie Barnet, and Benny Goodman. In 1944 he appeared in the short film Jammin' the Blues with greats such as Lester Young. Kessel was the only white musician in the film. In 1947, he played on Charlie Parker's Relaxin' at Camarillo recordings for Dial. In 1951, he joined Oscar Peterson's Trio and toured with Jazz at the Philharmonic as a member of that trio. In 1953, he formed his own trio and recorded several albums for Contemporary.
Across the next two decades, Kessel joined the Wrecking Crew, a group of studio musicians best known for their work with Phil Specter. Kessel made valuable contributions to rock and roll music and to Hollywood film during this time as well, playing on recordings and soundtracks featuring Sam Cooke, Elvis Presley, the Beach Boys, and Sonny and Cher. He was also featured on standards including Julie London's "Cry Me a River" and Billie Holliday's Body and Soul, among hundreds of other recordings over the years. In the 1970s he formed the Great Guitars with Herb Ellis and Charlie Byrd and released several milestone recordings with them.
Kessel's legacy is as much in his pedagogy as it is in his performances. In 1967, he finished the manuscript for a complete guide to guitar playing, from choosing an instrument, to technique, to finding jobs: The Guitar was published in 1973 by Windsor Music Company. In the 1970s, he began touring the world as a cultural ambassador for the U.S. State Department. In many of the locations he visited, he gave lectures and seminars on technique and improvisation. In the 1980s, he wrote a regular column in Guitar Player and produced a number of instructional videos. He also hosted many masterclasses and seminars in North America and Europe.
From 1961 to 1980, Kessel was married to the prolific backup singer and voice actor B.J. Baker, who had previously been married Mickey Rooney and Buddy Baker. Kessel remained friendly with Baker and her children from her first marriage, Tim and Mickey Rooney Jr., and she raised Kessel's sons, Dan and David, from his first marriage, both of whom went on to become record producers. In 1991 he married Phyllis van Doren, lifestyle magazine editor and longtime jazz enthusiast. In 1992, Kessel had a debilitating stroke that forced him to retire from performing. He spent the last twelve years of his life at his San Diego home with Phyllis, with Barney eventually recovering enough to do a limited amount of teaching. He died from complications of brain cancer on May 6, 2004.
About the Team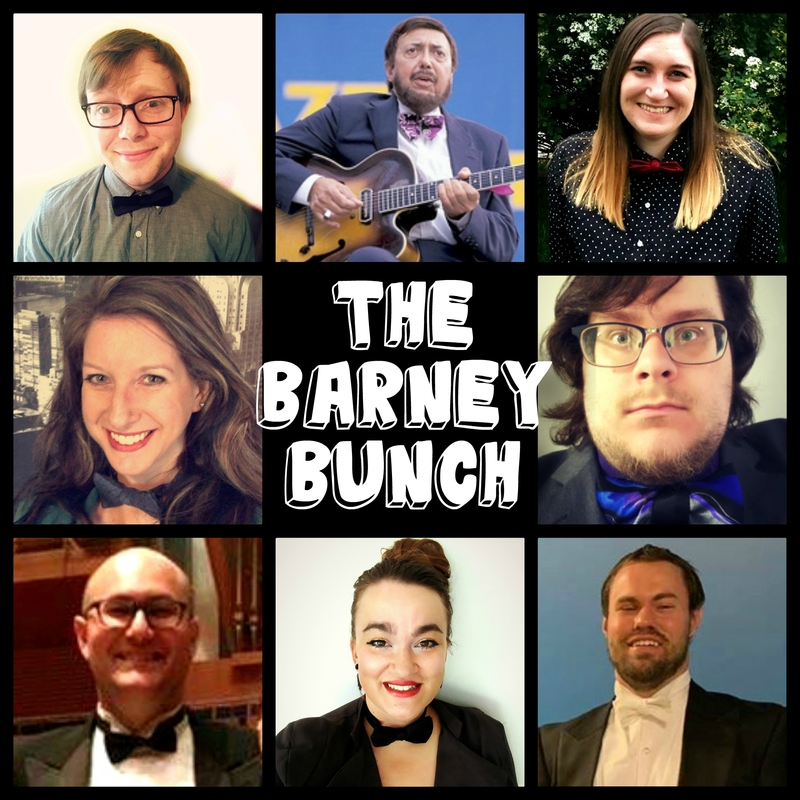 We are UMKC Conservatory's Advanced Research and Bibliography class of 2020. We are musicians, historians, and nerds. More specifically, the seven of us claiming various vocations and expertise, but we are a merger of flute players, vocalists, composers, music therapists, musicologists, and researchers in general. We live in Kansas City, Missouri - one of the major centers of jazz music in the United States. This website is the culmination of our efforts to develop our research and archival skills in order to honor the legacy of Barney Kessel. We have been able to interact with some of the primary source documents that make up the tangible memories of Barney Kessel's life. Unfortunately, a pandemic and the accompanying closures resulted in a loss of access to most of the archival collection located in the UMKC LaBudde Special Collections. Still, we have persevered to create a site that illuminates Kessel's life and legacy.
The Team: Bryanna Beasley, Lacie Eades, Nick Gillock, Riley Kurre, Alec Radecki, Gabriella Roderer, and Daniel Shineberg
Many thanks to Buddy Pennington, Sean McCue, and Garth Tardy, our creative and tech team who helped us navigate Omeka S, to Tony LaBat, Lindy Smith, and the tireless staff of LaBudde Special Collections, the wonderful and inspiring Phyllis Kessel, and our teacher and mentor, Dr. Sarah Tyrrell.
Explore our journey through our blog here:
March 13, 2020: https://info.umkc.edu/thebarneykesselproject/?p=9
March 22, 2020: https://info.umkc.edu/thebarneykesselproject/?p=32
April 11, 2020: https://info.umkc.edu/thebarneykesselproject/?p=55
June 1, 2020: https://info.umkc.edu/thebarneykesselproject/?p=88